_________________________________________________

B|Brooks Fine Flowers® is already known for bringing top floral designers together, but we have decided to take it to the next level.  When our florists are looking for talented staff, they often turn to us for help.
We thought, "Wouldn't it be nice to display these open positions for the whole community to see?".  Our florists that are looking for artists gave us an overwhelming YES!
Please feel free to apply directly to any of the positions below, and feel free to share this URL with others you know in the industry!  You can email any questions about the positions to careers@bbrooks.com and we will pass your query along to the florist!
_______________________________________________________________
CURRENT OPENINGS
_______________________________________________________________
THE ENCHANTED FLORIST, VA
SEEKS FLORAL DESIGNER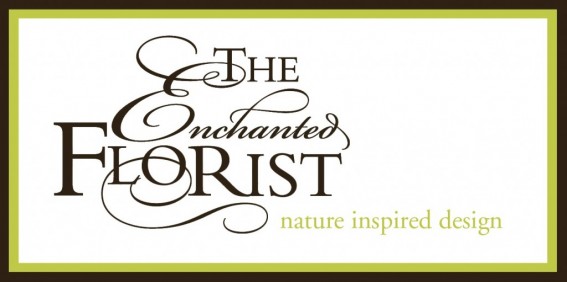 The Enchanted Florist is a unique retail florist nestled in historic Old Town Alexandria, just minutes from Washington D.C.  Our inspiration comes from nature and our designs reflect and celebrate the beauty that surrounds us. Experienced in many areas, our style cannot be classified under any one category – versatility is our biggest asset. The creative process is very important to us, and we strongly believe service to be our finest product.
We are looking for a full-time, part-time or freelance floral designer with professional design experience. We require a flexible schedule, ability to work to deadlines, positive attitude, and a desire to grow with The Enchanted Florist Team.
Please email your resume to: info@enchantedfloristoldtown.com
www.enchantedfloristoldtown.com
Bride's Choice Award Winner 2012-2016 Wedding Wire
Preferred Vendor 2014-2016 Washingtonian Bride & Groom
Top Wedding Vendor 2014-2016 Virginia Living Magazine
Find us on Facebook!  Follow us on Instagram
_______________________________________________________________
 TOURTERELLE FLORAL DESIGN, VA
SEEKS HEAD FLORAL DESIGNER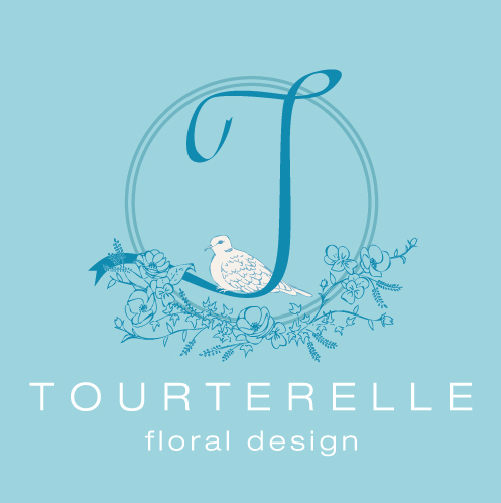 Want to move to a beautiful town in the foothills of the Blue Ridge Mountains?
Come and work for Tourterelle Floral Design, a high-end, award winning, floral boutique in Charlottesville, VA.
Tourterelle Floral Design is an on-trend luxury florist and retail company specializing in innovative design for weddings and events. Our careful planning with each client enables us to deliver creations that are reflective of individual taste and style. Our retail business is strong, and we are looking for a head floral designer with 5+ years of experience, a sophisticated and current artistic sensibility, ability to work to deadlines and lead others, as well as the desire to grow with the Tourterelle Team.
You will be accountable for :
*Creating designs that meet the high standards of Tourterelle and the various wishes of our clients.
*Leading and mentoring a team of full-time, part-time + freelance professionals in our fast-paced floral shop.
*Keeping current with the latest floral trends and adapting to meet the aesthetic of fashion-forward events and weddings.
*Designing and managing on-site installations and coordinating with other team members on daily tasks.
*Working with the Tourterelle creative team to lead floral design for all retail needs, from customer deliveries, to special events, to in-store flower arrangements.
*Ensuring the required floral products are ordered in a timely manner and within budget.
*Organizing, planning, prioritizing and supporting daily orders, weekly events and wedding/party installations.
*Confidently representing the company when interacting with clients and supporting managers in consultations by making suggestions and understanding customers' needs.
*Considering customers' budgets when making recommendations and suggestions.
*Work schedule: We are open to the public Monday to Friday from 9:00 AM to 6:00 PM and weekends for scheduled events and by appointment only. During our busy wedding and graduation seasons and around certain holidays, such as Christmas, Valentine's Day and Mother's Day, the shop is open on weekends.
Additional requirements:
*Fluent in English
*Able to lift a minimum of 50Lb
*Driver's license with clean driving record
Important Qualities:
*A creative decision-maker
*Experience (5+) in floral design and managing a team
*Ability to interpret the design preferences of various clients and arrange stunning floral creations within Tourterelle Floral Design style.
*Ability to manage budgets
*Willingness to react successfully to last minute requirements
*Exceptional time management and organizational skills.
*Impeccable and friendly customer service is a must.

Job Type: Full-time
Salary is negotiable based on skills and experience
Relocation
Job Type: Full-time
Please e-mail resume to: Info@tourterellefloral.com
_______________________________________________________________
 STUDIO 539, RI
SEEKS HEAD DESIGNER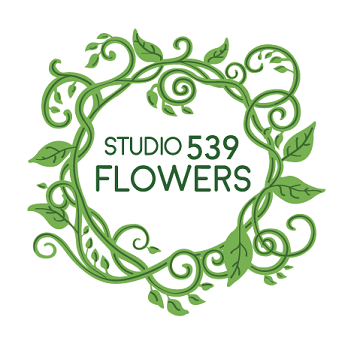 Studio 539 Flowers is a floral design studio and retail location that specializes in elegant arrangements for everyday occasions, weddings and events located in Providence, RI since 2003.   We are looking for a person with the design expertise and impressive style to lead our design team.
Job Responsibilities:
*Produce floral designs incorporating innovative use of colors, floral elements, containers and accent materials, while staying true to Studio 539 Flowers design styles and cost of goods.
*Working with an understanding of the basic Studio 539 Flowers style of design to creatively produce new specialty floral designs
*Interpret client preferences on custom design orders, as well as create event production designs including wedding and event consultations
*Order flowers and hard goods products for retail store, wedding and event business while consistently meeting required standards
*Responsible for daily set up and break down of shop including all phases of retail.
*Provide outstanding customer service and contribute to sales volume growth, and resolving customer inquiries
*Discover new merchandise for use in design work and store retail offerings
Experience:
*3+ years hands-on floral design experience in a high-end floral shop or design studio is required
*Ability to work effectively as a member of a team-oriented environment
*Experience in efficiently and professionally meeting client needs
*Strong interpersonal skills, with a high level of enthusiasm and self-motivation
*Ability to prioritize and manage time effectively
Other:
*Flexible work schedule required, including weekend availability
*Peak business periods will require extended work days and work weeks
*Ability to lift products and displays for on-site event installations
Studio 539 Flowers provides a competitive compensation package, paid vacation, medical insurance reimbursement and Simple IRA, pre-tax retirement account.
Interested candidates may submit a cover letter and resume for consideration to studio539flowers.com@gmail.com.
All inquiries will be held in strict confidence. Please do not call or visit the store, only inquiries received via the email provided will be considered.
_______________________________________________________________
RICHARD SALOME FLOWERS, NYC ~ FOR SALE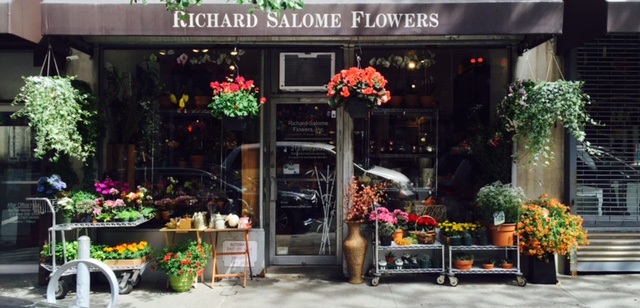 Custom Floral Design Boutique For Sale.
Full Service Florist.
Upper East Side of Manhattan excellent neighborhood.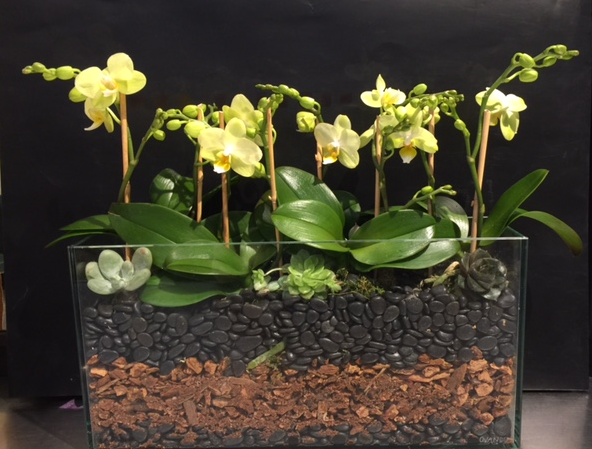 Established with upscale clientele.
Street level store front with lucrative walk-in trade.
Long commercial lease in effect at below market rate.
Please call or email Richard for more information.
Telephone: 1-646-483-0323
Email: rs1034lex@aol.com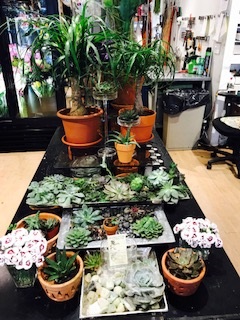 _______________________________________________________________
If you need some help filling your open positions and are looking for talent, let B|Brooks Fine Flowers® help!  Email careers@bbrooks.com.
Save
Save
Save
Save
Save
Save
Save
Save
Save
Save
Save
Save
Save
Save
Save
Save
Save
Save
Save
Save
Save
Save
Save
Save
Save
Save
Save
Save
Save
Save
Save
Save
Save
Save
Save
Save
Save